A TEAM OF PASSIONATE WORKERS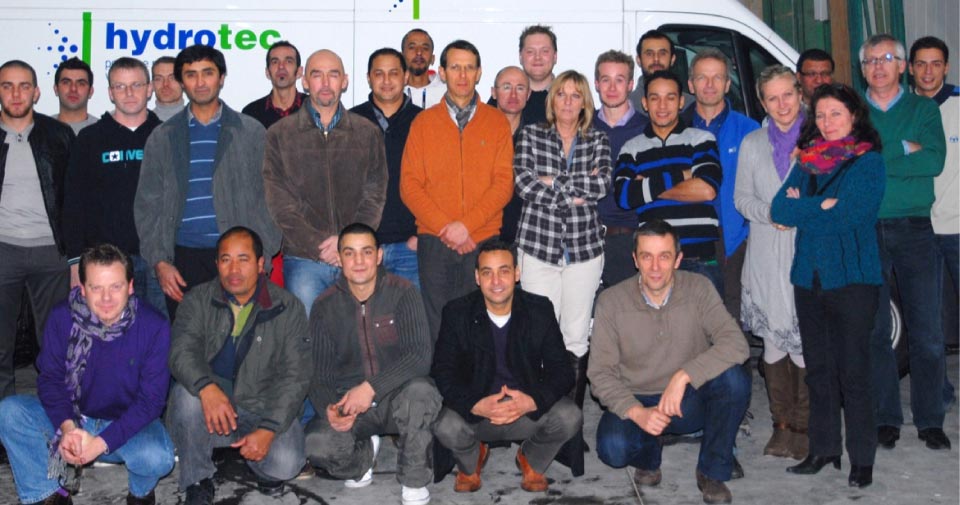 Hydrotec is a team of about 30 experienced professionals.
In order to serve you better, our technical and commercial advisors receive on-site training for 6 months. They are therefore aware of the reality and feasibility of the various services we offer.
At Hydrotec, we prefer to rely on teams of qualified in-house staff rather than outsource our work to "independents". Our craftsmen are dedicated and their mastery is a guarantee of the successful completion of your projects.
When we do hire a subcontractor, it's usually a specialized company that we have been working with for a long time.